Gefangenenliste
Hier eine unvollständige Liste von Gefangenen. Bei Gefangenen, die selbst englisch sprechen, haben wir die Infos über die Gefangenen nicht übersetzt.
Letztes Update: 05/07/2018
G20 Gefangene
Peike S.
Mailbox at the Bollox
(Eerste Schinkelstraat 14-16, Amsterdam)
Peike wurde nach den G20 Protesten zu 2 Jahren und 7 Monaten verurteilt, da er angeblich 2 Flaschen auf Bullen geworfen und sich gegen die Festnahme gewehrt hätte, indem er in Fötusstellung ging. Mehr inofs: https://freepeike.noblogs.org/
Svyatoslav Baranovich
Svyatoslav Baranovich ist ein aktiver Einwohner von Minsk, der am 15. Februar 2018 vor Gericht gestellt wird, da er versuchte die Inhaftierung von Anarchist*innen im März letzten Jahres zu verhindern. Am 15. März 2017 hat eine Gruppe von Anarchist*innen an einer Demonstration gegen die Steuer auf Arbeitslosigkeit teilgenommen. Am Ende der Demonstration versuchten Zivilbullen einige der Aktivisten zu verhaften, als der Block in einen öffentlichen Bus sprang. Zufällig dabeistehende Menschen versuchten die Cops an der Verhaftung zu hindern. Svyatoslav Baranovich war einer von ihnen.
Der Angriff der Cops wurde erfolgreich abgewehrt, aber einige Haltestellen später wurden alle Anarchisten verhaftet. Eventuell habt ihr von den gewalttätigen Verhaftungen und der 15-tägigen Haft für alle Beteiligten gehört.
Vor einiger Zeit erfuhren wir, dass Svyatoslav am 03. Oktober 2017 verhaftet wurde, da ihm vorgeworfen wird, Gewalt gegen einen Polizisten angewandt zu haben. Sein Prozess ist für den 15. Februar angesetzt und ihm drohen bis zu 6 Jahren Haft. Es ist auch bekannt, dass er an den Protesten 2010 gegen die Wahlen teilgenommen hat, bei denen er in einen Kampf mit SWAT Offizieren geraten ist, die Demonstrant*innen angegriffen hatten. Er bekam drei Jahre Hausarrest dafür, da gegen Belarus Sanktionen verhängt worden waren, wodurch Lukashenko viele politische Gefangenen freilassen oder die Bestrafung abmildern musste.
Heute rufen wir dazu auf, diese "antipolice person", die durch seine Solidarität mit Anarchist*innen in Schwierigkeiten geraten ist, zu unterstützen. Wir wissen nichts über seine politische Einstellung, aber uns reicht das was er getan hat, um ihn zu unterstützen. Wir rufen dazu auf, ihm zu schreiben und für seinen Anwalt und Lebensmittelpakete zu spenden.
Möglichkeiten zu spenden findet ihr hier abc belarus
Ihr könnt ihm auch schreiben:
ST-8, ul. Sovetskaya, 22a,
222160, Zhodino, Minskaya obl.
Baranovich Svyatoslav Vladimirovich

Jock Palfreeman
Twenty two year old Australian Jock Palfreeman started his travels around Europe in early 2006. Having visited numerous countries and stayed in a small town an hour drive from Bulgaria's capital, Sofia, living and working with his friends, he returned to visit them at the end of December 2007. On a night out with these friends that December, he witnessed a group of 16 football hooligans associated with various fascist groups attack two Roma (gypsy) boys, and he stepped in to defend them. He tried to keep them away by waving a knife at them, but they attacked him anyway, not only with fists and punches but also by throwing blocks of concrete at him. Jock defended himself with the knife. As a result of the fight, one of the attackers, Andrei Monov, died and another was seriously injured.
The dead man turned out to be from a well known Bulgarian family with political connections and, after 2 long years of procedurally dubious trial with a clear political flavour, Jock was found guilty of murder and attempted murder, and sentenced to 20 years imprisonment and given a 375 000 Australian dollar fine. The case was built solely on the statements taken from the nazis, who claimed that Jock randomly attacked the group, chasing them with the intent to kill someone; whilst key witnesses and other possible witnesses were never interviewed and the CCTV footage from the scene mysteriously went missing.
After numerous petitions submitted to the court by the defence, only one was accepted and this was merely to re-question five of the witnesses to explain why they all had initially stated that the fight between the group and the Roma boys actually taken place, but had then denied ever having said this. Despite the court now accepting that the fight between the group and Roma boys had actually taken place, the Appeal court upheld the original sentence.
It is worth mentioning that despite the Bulgarian authorities trying to portray Jock's assailants as "normal students," they had been members of, or had connections to, far right groups in Bulgaria. One of these "normal students," Emil Alexiev, is a member of Bulgarian neo-Nazi group National Resistance and in 2010 had been arrested for taking part in a brutal attack against refugee rights activists on a tram, which left a number of them with very serious injuries.
Life in Prison
In prison, Jock never surrendered and quickly became a thorn in the side of the authorities, helping fellow prisoners by teaching English and acting as a jailhouse lawyer, as well as highlighting the authorities' abuses and corruption. Additionally, he founded the Bulgarian Prisoners Association (BPA), the first official organisation to fight for rights of prisoners in Bulgaria.
Due to Jock's activist work as chairman of the BPA, helping fellow prisoners and giving legal advice, Jock has suffered numerous incidents of repression at the hands of prison authorities, such as frequent cell searches, periods in isolation, beatings, problems with receiving books and access to his studies.
On January 13, 2013, Jock went on hunger strike and, after 30 days of drinking only watery drinks and losing 20 kg, he managed finally to get an official answer to the various requests that he had submitted to the prison authorities in connection with his mistreatment, and which had all been ignored, and he continues fighting his corner by the legal means open to him.
Over a year ago the Australian government sent a request for Jock's transfer to an Australian prison, which can only happen if Jock's friends and family pay the price that the Bulgarian court ordered to be paid in compensation to his victims and their families. Jock has therefore been forced to conclude that he is currently being held for ransom by the Bulgarian judicial system.
He can read English and Bulgarian.
Jock Palfreeman
Sofia Central Prison
21 General Stoletov Boulevard
1309 Sofia
Bulgaria
https://www.facebook.com/WhoIsJockPalfreeman/
Tamara Sol Farias Vergara
Tamara ist Anarchistin und zu 7 Jahren Haft in Chile verurteilt.
Am 21. Januar 2014 schoss sie auf einen Sicherheitsbeamten in einer Bank und rief dabei "Dies ist die Rache" für ihren Gefährten Sebastian Oversluij, der einen Monat zuvor in derselben Bank von einem Kollegen des Sicherheitsbeamten (bei einem Enteignungsversuch) getötet wurde. Sie nahm die Waffe des Sicherheitsbeamten und floh, wurde jedoch am selben Tag verhaftet und anschließend zu 7 Jahren Haft verurteilt. Tamaras Familie, die im Kampf gegen das Pinochet-Regime teilnahm und dabei Angehörige verlor, verteidigen ihre Aktionen konsequent und greifen das System, welches sie inhaftiert und ihren Gefährten getötet hat, verbal an.
Für Presse und Polizei war das einzig logische Motiv eine problematische romantische Beziehung Tamaras mit der Wache, da innerhalb der patriarchalen Gesellschaft eine bewaffnete Frau nur dann den Weg der Gewalt wählen wird, wenn sie "emotional instabil", "verletzt" und "von romantischen Gefühlen getragen" ist – jegliche Autonomie sowie kämpferische Entschlossenheit wird ihr somit abgesprochen. Als klar wurde, dass es keine Verbindung zwischen der inhaftierten Gefährtin und demjenigen der sich entschieden hat die Privilegien der Reichen zu schützen gab, war die einzige polizeiliche und journalistische Theorie, dass es eine romantische Verbindung zwischen Tamara und dem getöteten Gefährten Sebatian Overluij gab.
Die Verhandlung dauerte nicht lang – die Staatsanwaltschaft warf Tamara versuchten Raub vor, einem strategisch gewählten Verbrechen, da dies mit einer Strafe von mindestens 10 Jahren bis lebenslanger Haft geahndet wird – eine höhere Strafe als "versuchter Mord", der ihr anfangs vorgeworfen wurde. Die Bank klagte ebenfalls gegen Tamara mit dem Vorwurf des "mörderischen Raubs". Als Beweis dienten die Fotos der Überwachungskamera sowie die Aussage von 5 Zeugen, die alle beim Angriff anwesend waren und übereinstimmend aussagten, dass der Angreifer "Dies ist die Rache" rief.
Im Januar 2018 versuchte Tamara aus dem Gefängnis von Valparaiso zu fliehen und wurde dabei durch den Stacheldraht sowie durch die Wärter, die sie nach dem Fluchtversuch schlugen, verletzt. Sie wurde seitdem mehrmals in verschiedene Gefängnisse verlegt und befindet sich derzeit im brutalsten Gefängnis von Llancahue in Valdivia.
Voraussichtliches Entlassungsdatum: Jan 21, 2021
Tamara Sol Farías Vergara
Complejo Penitenciario Valdivia
Av. Ramon Picarte 4100,
5101516
Valdivia Los Ríos
Chile
Marcelo Villarroel Sepúlveda / Freddy Fuentevilla Saa / Juan Aliste Vega
Marcelo Villarroel , Freddy Fuentevilla and Juan Aliste Vega were arrested in 2009 after a long international manhunt, accused of the robbery of a Santander Bank and the murder of a cop in October 2007. They have been imprisoned for over 3 years awaiting trial and have had it regularly postponed. However, a new date has been set for Tuesday, March 25. [Updated: 15/02/14]
On July 2, 2014, the 3 comrades were sentenced in their absence, having refused to assist in the judicial show, and gave their disposition by video link. The sentences were:
Juan Aliste: 18 years for the homicide of Moyano + 10 years for attempted homicide on the cop Abarca + 14 years for the assault on Santander Bank in Valparaiso and Banco Security = 42 years in prison
Freddy Fuentevilla: 5 years for accessory to the Moyano homicide + 3 years for accessory to attempted homicide of Abarca + 7 years for the Banco Security robbery = 15 years in prison
Marcelo Villarroel: 14 years in prison for the assault on Santander Bank in Valparaiso and Banco Security.
Marcelo Villarroel Sepúlveda
Unidad Especial de Alta Seguridad
Cárcel de Alta Seguridad
Modulo H Norte
1902 Avenida Pedro Montt
Santiago
Chile
Juan Aliste Vega
Unidad Especial de Alta Seguridad
Cárcel de Alta Seguridad
Modulo J
1902 Avenida Pedro Montt
Santiago
Chile
Freddy Fuentevilla Saa
am 18. Juni 2018 aus dem Gefängnis entlassen!
Thomas Meyer-Falk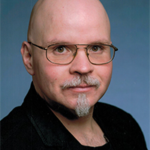 "am 15. mai 1971 geboren, sitze ich seit der festnahme 1996 in haft, erst in isohaft in stuttgart stammheim bis frühling 1998, dann etwas "gelockert" im bayrischen straubing, seit herbst 1998 in isohaft in bruchsal. verurteilt wurde ich 1997 wegen eines bankraubs mit geiselnahme, anlässlich dessen geld für legale und illegale linke politische projekte organisiert werden sollte. ich bin ein so genannter red-skin / rash = red & anarchist skinhead und da ich mich mitunter deutlich ausdrücke, erfolgten 2000 und 2004 weitere verurteilungen wegen nötigung, beleidigungen, bedrohungen – wie die juristen es nennen – "zum nachteil" von vollzugsjuristen, richtern, staatsanwälten, sowie ein paar politikern (u.a. bundeskanzler schröder, bayrischer innenminister beckstein, hessischer ministerpräsident koch). insgesamt stehen 16 jahre 9 monate und drei wochen freiheitsstrafe an (ende 2013) und danach sicherungsverwahrung, d.h. eine entlassung ist unabsehbar.
ein wort zu der geiselnahme an dieser stelle: auch wenn es schlussendlich darum geht für eine bessere, eine freiere welt einzutreten, letztlich also eine gesellschaftsform die ohne gewalt auskommt, sehe ich keinen anlass das was ich getan habe zu bereuen, so schockierend das erlebnis für die geiseln in der bank auch war (physisch wurden sie nicht verletzt, aber die bedrohung mit schusswaffen über einige stunden hinweg, war unzweifelhaft ein psychischer schock). es ist nicht leicht die richtigen worte zu finden (zumal alles was ich schreibe erst über die zensur der gefängnisleitung geht); es geht weder um die marginalisierung der seelischen verletzungen der geiseln, noch um eine heroisierung dessen was ich getan habe. das ich nicht "bereue" warf mir schon 1997 das gericht vor, das mich verurteilte … am ende bleibt vielleicht nur – schweigen!?
zu meiner aktuellen Situation (Stand: August 2013): nachdem ich im Mai 2007 aus der Isohaft in den Normalvollzug verlegt wurde, lehnten die Gerichte eine Entlassung nach 2/3 ebenso ab, wie nach Vollverbüßung im Juli 2013.
Seit dem 08. Juli 2013 befinde ich mich deshalb in der JVA Freiburg in Sicherungsverwahrung.Das Landgericht Karlsruhe war Ende Juni 2013 zu der überzeugung gelangt, ich sei nach wie vor "gefährlich" für die Allgemeinheit, insbesondere weil ich weder eine Therapie absolviert, noch mich in den Knast-Arbeitsprozess integriert hätte. Vielmehr hätte ich ein Leben in sozialer Isolierung geführt und auch die vielfältigen Brief- und Besuchskontakte seien unbeachtlich, da diese "nur" im Knastkontext bestünden und insoweit keinerlei prognostischen Wert hätten. Ziemlicher Nonsens, aber so agiert die Justiz nunmal."
c/o jva freiburg
Hermann-Herder-Str. 8
d 79104 Freiburg
deutschland
https://freedomforthomas.wordpress.com/
Lisa Dorfer
Unsere Gefährtin Lisa wurde am 7. Juni 2017 zu 7 ½ Jahren Knast verurteilt. Sie hätte an Banküberfällen in Aachen in der Jahren 2013-2015 teilgenommen. Einer der Hauptbeweise gegen Lisa ist, dass sie Anarchistin ist.
Ein Brief von Lisa aus dem Gefängnis:
"Liebe Gefährt*innen,
ich will mich erneut für eure ganze Unterstützung und Solidarität zutiefst bedanken, die ihr von Anfang an und ganz besonders während diesem Prozess gezeigt habt – sowohl vor Ort im Gerichtssaal, als auch aus der Ferne auf alle möglichen Arten und weisen.
Sie haben mir in so vielen Momenten kraft und Wärme geschenkt und natürlich meine klare Überzeugung bestärkt, dass der Kampf selbstverständlich immer weiter gehen wird, egal unter welchen Bedingungen und was auch immer uns noch bevorstehen sollte.
Gerade weil ich natürlich weiß, wie die Justiz und der Verfolgungswahn des Staates funktioniert und auch in diesem Schauprozess das Gericht, die Staatsanwaltschaft, die Bullen und die Presse eine/n Schuldige/n brauchten, bleibt mir eine riesen Wut. eine Wut auf eine miserable und total ungleiche Welt, in der uns das Recht der herrschenden aufgezwungen wird, eine Wut auf ein System der Bestrafung, der Unterdrückung und des Wegzerrens derer die nicht in dieses System passen, eine Wut über all die Manipulation, die Farce und die lügen mit der die öffentliche Meinung geschürt wird… und natürlich über noch vieles mehr.
Dieses Mal hat es mich getroffen, aber in anderen Momenten trifft es andere und möglicherweise jede/n von uns, vor allem dann wenn wir mit Würde und Kraft unseren Weg gehen und uns vom Staat und seinen Schergen niemals brechen lassen.
Der Knast ist niemals das Ende; diese verschärften Bedingungen fordern uns noch stärker heraus das Leben und die werte, für die wir stehen, immer weiter zu verteidigen.
Der Kampf geht weiter – sowohl von hier drinnen als auch von draußen – solange nicht alle Knäste niedergestürzt sind und jede Form von Herrschaft und Autorität zerschlagen ist.
Viel Kraft und Solidarität an alle Gefangenen und verfolgten Gefährt*innen überall! Freiheit für alle."
Lisa Dorfer
JVA Willich II
GartenstraSSe 2
47877 Willich
Germany
Rainer Loehnert
Rainer Loehnert ist 55 Jahre alt und seit über 31 Jahren in verschiedenen Knästen und Psychiatrien eingesperrt, wovon er sich lange in Isolation und auf "gesicherten Stationen" befunden hat. Momentan wird er in der forensischen Psychiatrie in BedburgHau(NordrheinWestfalen) gefangen gehalten.
Rainer wurde aufgrund einer ihm zur Last gelegten Körperverletzung, die 32 Jahre zurückliegt, und mittels einer "festgestellten SchuldUnfähigkeit und negativen Gefährlichkeitsprognose nach § 63 StGB" in eine geschlossene Psychiatrie eingewiesen. Mit der Folge einer inoffiziellen, scheinbar endlosen "Sicherungsverwahrung" und Dauerüberdosierung von Psychopharmaka. Während seiner gesamten Inhaftierung wurden vor allem Rainers antifaschistische und antiautoritäre Haltung, Aktionen und Widerstandshandlungen immer wieder pathologisiert, als "krankhaft" und "wahnhaft" verklärt. Unwürdige Würmer, genannt Richter, Gutachter und Psychologen/Psychiater konstruieren und prognostizieren so regelmäßig seine "Krankheit" und "Gefährlichkeit" für die Gesellschaft.
Der Demütigung und dem Terror der Pfleger,Ärzte, Therapeuten, Gutachter, Richter, usw.und anderen Gefangenen (NeoNazis) stellte er seinen ungebrochenen Willen entgegen, sich gegen dieses Knastsystem zur Wehr zu setzen. Er ist inzwischen gesundheitlich gezeichnet sowohl durch die "Behandlungs" Methoden, die starken Nebenwirkungen der Psychopharmaka und "Arznei". Auch die Kämpfe haben ihn viel Kraft und Nerven gekostet. In den drei Jahrzehnten ging Rainer in etliche Hungerstreiks, unternahm mehrere Fluchtversuche und leistete unterschiedlichen Widerstand bei Rollkommandos sowie Provokationen des Personals und mitgefangener NeoNazis.
Er beteiligte sich am Hungerstreik in Solidarität mit den kämpfenden Inhaftierten in Griechenland im Juli 2014 und verweigert immer wieder Medikamente und Urinkontrollen, was oft mit Isolationshaft oder Fixierung/Zwangsmedikation bestraft wird.
Rainer schreibt und liest sehr viel und solidarisiert sich mit verschiedenen kämpfenden (Ex)Gefangenen, wie z.B. Marco Camenisch oder Gabriel Pombo da Silva. Er hält oder sucht Kontakt u.a. zu einigen AntiKnastProjekten und Individuen und informiert sich über aktuelle (herrschaftsfeindliche) Kämpfe.
Er versucht weiterhin mit (kämpfenden) Menschen innerhalb und außerhalb der Knäste weltweit in Kontakt zu kommen. Aktuelle (anarchistische) Kämpfe v.a. in Europa, sowie anarchistische Zeitungsprojekte aber auch "Klassiker" der anarchistischen Theorien und Praxis bezieht Rainer in seine Überlegungen und Beobachtungen mit ein. Regelmäßig sind Texte und Briefe von ihm im Gefangenen Info und im Internet veröffentlicht.
Rainer Loehnert
Südlicher Rundweg 20a
Haus F1, Station 1
47551 Bedburg Hau
Deutschland

http://www.gefangenen.info/tag/rainer-loehnert/
Manfred Peter
Manfred Peter ist 49 Jahre alt und seit über 25 Jahren inhaftiert, zurzeit in LippstadtEickelborn (Er nennt es treffend Ekelborn). Manfred kennt die "Autonomen"Zeit
der 80er und setzt sich u.a. auch heute noch für eine Entkriminalisierung von Cannabis ein. Er
äußert sich zu aktuellen politischen Ereignissen, wie z.B. zu den Protesten gegen den G20Gipfel.
Er war in verschiedenen forensischen Psychiatrien und versucht seit einiger Zeit auf Bewährung rauszukommen, jedoch wurde ihm z.B. verwehrt, eine eigene WG aufzumachen.
Manfred hat in den vergangenen Jahren Grußbotschaften zu AntiKnastTagen geschrieben, er kritisiert und thematisiert regelmäßig den widerlichen Alltag und beteiligte Strukturen in der Forensik in veröffentlichten Texten (Gefangenen Info, Internet oder "RadioFlora" Interviews)
und ruft u.a. zur antifaschistischen Solidarität auf. Im Juli 2014 wurde eine Broschüre "Widerstand braucht Mut! Macht kaputt, was uns kaputt machen will!" von Manfred veröffentlicht, mit einem Beitrag zum Solidaritätshungerstreik für die kämpfenden Gefangenen in Griechenland sowie einem Bericht über den Maßregelvollzug.
Manfred freut sich auch über Post vonPsychiatrieGegner_innen (auch international), um sich auszutauschen oder spezielle Fragen zu diskutieren!
Manfred Peter
Eickelbornstr 19
59556 Lippstadt
Deutschland

http://www.gefangenen.info/tag/manfred-peter/
Andreas Krebs

Andreas ist ein ehemaliger rebellischer Langzeitgefangner und Anarchist, der bis Oktober 2014 16 Jahre hinter Gittern saß. Nun ist er wieder in den Fängen der Justiz.
Andreas Krebs
Sez. 1 Stz.1
Sez. Mediterraneo (CASA CIRCONDARIALE SECONDIGLIANO)
Via Roma Verso Scampia, 250,
Cap 80144 NApoli (NA),
Italy
Mehr Infos [hier]
Claire Taylor
Taylor (Claire Taylor) is an IPP prisoner that Smash IPP have been supporting. They had a tarrif of four years and have now done over ten years in prison.
Zur Info: IPP prisoners sind Gefangene, die "zum Schutz der Öffentlichkeit" eingesperrt sind. Mehr als 3989 Menschen sitzen aktuell in britischen Gefängnissen als IPP-Gefangene. Fünf Jahre, seit die Strafe gesetzlich aufgehoben wurde, bleiben Tausende immer noch in Gefängnissen ohne Entlassungstermin. Verzögerungen bei den Bewährungsauflagen, Überbelegung der Gefängnisse und reine Vernachlässigung führen zu beispiellosen Raten von Selbstmorden von Gefangenen. IPPs haben eine der höchsten Selbstverletzungsraten im Gefängnissystem in ihrer Gesamtheit und kann ungefähr mit dem hierzulande bekannten Massnahmenvollzug verglichen werden.
Taylor called this afternoon to say he had been shipped out to HMP Downview. Normally, when a prisoner is being moved they ask them to pack and if they refuse they take them to segregation. However, with Taylor they didn't even ask them – six male officers "bent" them up. (Bent up is a prison term for when officers grab various limbs and hold you in a restraint so that you can't resist, they then drag you to wherever they want to move you too. Many officers use this as an opportunity to take their shit out on prisoners, actively hurting them and using their physical superiority to dominate and terrorize someone). Taylor is trans and masculine presenting and moments like this can be an act of transphobia as much as anything else (screws will treat people of any gender like this but its common for them to 'go in harder' on men or masculine presenting people). Taylor has a hernia and doing this to him is seriously medically dangerous.
Taylor is incredibly distressed and traumatised by what happened and sounded so vulnerable on the phone. He cut open his chest near his heart (Taylor has a long history of self-harm in prison). They are feeling actively suicidal right now.
The prison offers zero courses or programmes that Taylor needs to complete for their parole. It is a terrible prison with loads of bang-up (time in cell) and its full of drugs. We will be launching a campaign in the new year to call for a transfer to a different prison.
Right now in this moment we are asking people to send cards of solidarity and stamps ASAP to Taylor. They were not able to pack their own bags, so they have lost many stamps and people's addresses – so if you have been writing regularly to Taylor please ensure you include your address if you want a reply.
Taylor loves animals. They used to rescue dogs on the out, and especially loves staffies. They love the ocean and grew up by the sea. They also love tattoos and piercings. They are trans and welcome any queer penpals too! Please take 5 minutes of your time to write them a card to tell her them they are not alone. You have no idea what this will mean to them.
Claire Taylor A7974AX
HMP Downview
Sutton Lane
Sutton
Surrey
SM2 5PD
You can also email them via the email a prisoner service.
For more about their background and case see smashIPP
Sam Faulder
About Sam and her case: Sam Faulder is an anarchist prisoner currently serving a life sentence in England. Sam is a miscarriage of justice who has done over ten years in the prison system.
She has been an anti-authoritarian her whole life and was relentlessly targeted by police because of her lifestyle choices. After serving nearly two years on remand, Sam's trial was a disaster. Police corruption impacted her trial and her solicitor firm withdrew from her case three weeks before it began. Her need to appeal coincided with cuts to legal-aid and she has been trapped in the prison system ever since. She is now working with Cardiff University's Innocence Project on her appeal. Learn more about her case and appeal here: http://freedomforsam.org/about/
About Sam's health: After ten years experiencing every abuse imaginable, Sam was sadly diagnosed with cancer in 2016. She has still not had treatment. She has experienced intense medical neglect while being imprisoned in a for-profit prison, HMP Peterborough, run by Sodexo. Read the full story of her cancer situation here: http://freedomforsam.org/sams-cancer-timeline/
Support Sam needs:
Please send letters and cards with solidarity messages to: Samantha Faulder A1209CF
HMP Foston Hall
Foston Derby
Derbyshire
DE65 5DN
Please donate to her support fund: http://freedomforsam.org/donate/
Organise actions and dedicate them to Sam, this will mean the world to her!
Pay attention to the website for action alerts about her treatment
Share her story online
For more info please email bristol_abc@riseup.net
Samantha Faulder A1209CF
HMP Foston Hall
Foston Derby
Derbyshire
DE65 5DN
Sven van Hasselt
Today, 24th January 2018, Sven and Natasha were in court for sentencing. They were charged with "Conspiracy to Blackmail", accused of attempting to close down a notorious animal testing laboratory in the UK, Huntingdon Life Sciences (HLS) – now rebranded Envigo.
Sven was given 5 years in prison. The support group will publish his address details as soon as he calls us from prison – most likely HMP Winchester but we will confirm this as soon as we know. Please prepare your letters of support for him.
Natasha was given 2 years in prison suspended for 2 years. This means she is not in prison now but will have conditions and if she breaks them, she will have to go inside. This was a very unexpected result and we are happy to know that tonight she will not be in a prison cell. We do not know her conditions yet – so we are cautious about publishing their statement until she has spoken to the legal team.
Please stay posted for more news!
Projected Release Date: Jan 24, 2023
Sven van Hasselt A3021ED
HMP Winchester
Romsey Road
Winchester
SO22 5DF // Great Britain
Kevan Thakrar
Kevan Thakrar was wrongly convicted of murder and attempted murder in 2008 using multiple hearsay evidence under 'joint enterprise', the legal rule which means that any member of a group can be convicted of a crime, regardless of whether they played any role in it. Kevan wasn't present when the murder took place, but he was sentenced to life with a minimum of 35 years in jail. He was aged just 20.
Kevan has been consistently subjected to vengeful abuse and violence from prison guards for speaking out about his and other prisoners treatment. In March 2010 Kevan was charged with assaulting three prison officers in HMP Frankland, but was subsequently found not guilty of the assault in a landmark legal acquittal, where the finger of blame was instead pointed directly back at the Prison Service, whose regime of racism and violence was clearly exposed throughout the four-week trial.
Despite being found not guilty Kevan has been held ever since in solitary confinement in the notorious Close Supervision Centres, the UK equivalent to the F.I.E.S. regime in Spain, and the Supermax in the US. The 'Prisons within the Prisons' exist to facilitate the suppression, mental breakdown and murder of those who rebel within the prison system, those who ask too many questions, complain too many times, lash out in frustration, or are irreducible. Despite all this, Kevan continues to speak out about the injustices suffered there by himself and other prisoners around him.
Kevan Thakrar A4907AE
HMP Whitemoor
Longhill Road
March
Cambridgeshire
PE15 0PR
Operation Scripta Manent
On September 6, 2016, Torino's section of the DIGOS antiterrorist unit unleashed an anti-anarchist operation under the name 'Scripta Manent'. House searches were conducted in various regions of Italy. Anarchists Alfredo Cospito and Nicola Gai, incarcerated since September 2012 for kneecapping Adinolfi (Olga Cell FAI/FRI), received a new arrest notification whilst in prison. Additionally, six arrests were made on the outside (five in the context of this operation; one as outcome of a house search).
Operation Scripta Manent seeks to attribute to the accused a series of actions claimed by FAI (Informal Anarchist Federation) in Italy. Therefore, the comrades Marco, Sandrone, Anna, Danilo and Valentina, alongside Nicola and Alfredo [see separate entry below], are likely to face charges of "subversive association with terrorist intent".
NICOLA GAI
Casa Circondariale di Ferrara
Via Arginone, 327
44122 Ferrara
ALFREDO COSPITO
Casa Circondariale di Ferrara
Via Arginone, 327
44122 Ferrara
MARCO BISESTI
Casa Circondariale
Strada Statale per casale, 50/A
15121 Alessandria (AL)
ALESSANDRO MERCOGLIANO
Casa Circondariale di Ferrara
Via Arginone, 327
44122 Ferrara
BENIAMINO ANNA
C.C. Rebibbia Femminile
Via Bartolo Longo 92
00156 Roma
DANILO EMILIANO CREMONESE
Casa Circondariale di Ferrara
Via Arginone, 327
44122 Ferrara
VALENTINA SPEZIALE
C.C. Rebibbia Femminile
Via Bartolo Longo 92
00156 Roma
Maddalena Calore, C.C. Uta, Strada II Ovest, 09010 Uta (Cagliari), Sardinia, Italy.
Anarchist comrade Maddalena 'Madda' Calore is back in prison following her arrest under a warrant from a previous case (she was released from prison in March 2013 following a previous period in prison). During the search of her home the police allegedly found 'compromising' evidence, namely a a toy air gun and 5 firecrackers, items that the italian press reported as "a pistol" and "5 sticks of dynamite capable of blowing up a car".
Maddalena Calore
C.C. Uta
Strada II Ovest
09010 Uta (Cagliari)
Sardinia
Italy
Fernando Barcenas Castillo
Am 11. Juni 2018 wurde er freigelassen!!!
Fernando is an anarchist and student of the College of Sciences and Humanities on the Vallejo campus who also works in a furniture factory. He was arrested on December 13, 2013 accused of burning a Christmas tree company Coca-Cola in Mexico City in the first demonstration against the 67% in fares on the Sistema de Transporte Colectivo Metro (Metro Public Transport System). Accused of attacks on public peace and criminal association The only evidence against him was a heavily edited video, which fails to identify him directly, and after a year in custody he has been sentenced to 5 years 9 months jail time.
Along with other prisoners I start a project to combat prison, including a newspaper by themselves, as well as hunger strikes to denounce torture.
"To all rebel comrades,
I write to all those who build their paths of autonomy, to remember that within these walls we try to apart our vital time from the machinery generating moments of lucidity in a suffocating world… This is how, in those years, there were proposals of resistance, isolated struggles in forgotten areas, lost cry of rebellion in obscurity, collective moments of informal organization in the daily life of the open regime, that is to say, in the [prison] population in general, where, almost three years ago, came up the idea of creating a different space where prisoners could shout that we are enough from all this annihilation; we know that the prison system is designed to subject our bodies and our minds to the structure of commerce and that is why we are not going to ask them to change, we know that money is the language of the powerful and that is why we do not have any requests, now we want self organize our lives on these walls because we know that what their social rehabilitation programs seek is to create submissive, repentant, and guilty human beings and this is why therefore they accept slave labor in the hands of prison officials.
Thus, the idea of founding an alternative library in the auditorium of the Northern Reclusory came up. But for this project of autonomy to grow and to allow its operation, we need your support and solidarity, because within prison we are more effectively repressed and therefore, this is a call to all those who know we are at war, we need you, only with you can we reach the strength to face the rotten logic of the system…
Do not leave us alone in building another space for autonomy, our struggle is no less important, we are also slaves, children of war, we are poor, called criminals and therefore we are marginalized, but together with you, we will prove that we are capable to live the freedom here and now, even being behind stone walls…
That is why we ask for support to maintain this project, the autonomous library in the North Reclusory.
With love and strength for all.
Fernando Bárcenas" (13. Okotober 2017)
Mitglieder der Gefangenen-Gewerkschaft/ Bundesweite Organisation R.A.U.S. Österreich
Oliver Riepan
JA Wien Mittersteig
Mittersteig 25
1050 Wien
Österreich
Patryk Cichoń
Patryk is a Polish antifascist recently deported to Poland from UK to serve his sentence from 11 years ago for allegedly assaulting some fascist.
Update On Imprisoned Antifascist Patryk Cichon
14/11/17
After first month in Polish jails that was heavy and depressing, Patryk feels much better. He had been moved to a 3-man cell and his cell mates are ok, plus he is soon going to start work which will help him kill time and can positively impact his parole hearing. He is allowed 2 visits a month and one 5 minute phone call a week. There is however no limit on the amount of letters Patryk can receive and they are obviously very important for him. He is in the process of sorting out small DVD player with a screen, so he is asking people to send him films and music on DVDs.
He would appreciate your letters of support and literature, he understands Polish and English well.
Patryk Cichoń
"Syn Józefa"
Zaklad Karny
ul. Załęska 76
35-322 RZESZÓW
Poland
Osman Evcan
Osman, born in 1959 in Samsun, is an anarchist prisoner who spent the last 23 years in prison. İn 1992, he was sentenced to 30 years in prison with the charges of being a member of a leftist terrorist group and robbery. He was also imprisoned for 9 years between 1980-1989. Since Osman adopted anarchist ideas in 2003, he also became vegan and supports animal liberation struggles.
Osman Evcan
Silivri 9 Nolu Kapalı Cezaevi
C-4-26
Kampüs PTT Şubesi
Silivri-Istanbul
Turkey
Markéta & Mirek
Two activists Markéta Všelichová and Miroslav Farkas were arrested on the 13th of November 2016 while attempting to cross the Habur border crossing from Turkey to Iraq. They were accused of participating in terrorist activity in Northern Syria and taken into custody.
On the 2nd of August they were sentenced to 6 years and 3 months for belonging to the Kurdish defence forces YGP/YPJ (these non-state kurdish groups are fighting Daesh/ISIS, the turkish army which has been repressing Kurds for several decades, and the dictatorial regime of Bashar Al-Asad).
Markéta had been to Rojava twice, according to her own words she joined the defence forces and fell in love with the region and its specific cultural and political situation. This time she and Mirek were on their way to Rojava, where they planned to set up a field hospital for fighters and civilians, and eventually help with defence, as she says herself. Together they made a campaign before their big journey, during which they wanted to acquire the necessary material, while also not being afraid to make lectures about life, fighting and revolution in the region. These public activities also probably raised the interest of Turkish agents.
In an interview Markéta said she feels with people, who risk their life in the fight against evil, that she would like to help Rojava with anything it needs, and that she realizes that as a European she has greater possibilities how to get involved and help. A bit my own way, but with them, as she said.
Often we read about how Mirek and Markéta are not terrorists but innocent victims. We completely understand and respect this reaction of their close friends and family, but we do not think it is a strategy that is helpful to us nor do we dare to claim that both people in prison would agree with it. We do not want to waste energy by endlessly repeating the statement that they are not terrorists. Not because we think the opposite but because from historical and personal experience we know that the term terrorist itself is an empty term which the the state uses to label anyone it considers its enemy. In the Czech Republic it is used to describe anarchists, in western Europe radical Islamists and in Turkey it is used to describe the people who fight them.
Markéta and Mirek chose to make a brave step and unfortunately fell into custody of the Turkish state, the biggest oppressor of the Kurdish people for many decades and who therefore sees both activists as its enemy.
Now they are both in a Turkish prison. If you feel solidarity with them and want to support them then first of all do not hesitate and write them a letter to the following addresses. (Letters must be written in English, you will find what to write and what not to write in the section.
Markéta's address
Van T Tipi Kapali Ceza İnfaz Kurumu
Markéta Všelichová
Tevekli Mah. Erciş Yolu (Erciş Yolu 25. Km) Tuşba / Van
650 40
Turecká republika – Türkiye Cumhuriyeti
Mirek's address
Van F Tipi Yuksek Guvenlikli Kapali Ceza Infaz Kurumu
Miroslav Farkas
Abdurrahman Gazi, Km, Ipek Yolu Cd. N°25
650 40 Van Merkez/Van
Turecká republika – Türkiye Cumhuriyeti
On mirekamarketa.cz you can find out about the legal campaign, possibilities of financial support of legal help and you will also find more information and materials.
Don't forget that solidarity doesn't end with direct help for prisoners but with the continuation of their legacy- solidarity action. It is not necessary to paint them as humanitarian and non-violent activists. Their case can help us to think about whether it is not a mistake to not stand up to genocide, people being forced out of their homes, rape, tyranny and repression, whether done by a state or fundamentalist or fascist groups, with all possible means. One just needs to look around and listen to their heart.
Nicole Kissane
On July 24th, 2015, Nicole Kissane was arrested and federally indicted for alleged Conspiracy to Violate the Animal Enterprise Terrorism Act—Title 18, U.S.C., Section 43 (a) (1), (2) (c) and (b) (3) (A). A federal grand jury indictment alleges that Nicole conspired to "travel in interstate and foreign commerce for the purpose of causing physical disruption to the functioning of animal enterprises, to intentionally damage and cause the loss of real and personal property, including, but not limited to, animals and records used by the animal enterprises, and caused economic damage in an amount exceeding $100, 000″ by allegedly releasing thousands of animals from fur farms and destroying breeding records in Idaho, Iowa, Minnesota, Montana, Wisconsin, and Pennsylvania. The indictment also alleges that she caused economic damage to various retail and distribution businesses and individuals associated with the fur industry.
On February 16, 2017, Nicole Kissane's non-cooperating plea agreement was accepted by the judge, and she was sentenced to 21 months in federal prison and 3 years of supervised release.
Nicole Kissane #20651-111
FCI Dublin
5701 8th Street – Camp Parks
Dublin, CA 94568
United States
(Briefe an Nicole sollten mit einem Absender versehen sein)
https://supportnicoleandjoseph.com/
Eric King
Eric was arrested and charged with an attempted firebombing of a government official's office in Kansas City, MO. Eric allegedly threw a hammer through a window of the building and then threw two lit bottles inside, though both failed to ignite. He was identified as a suspect by local police because he had previously come under suspicion for anti-government and anti-police graffiti. Eric is allegedly involved with the the Kansas City Fight Back insurrectionist collective. In his own words:
"My name is Eric. I've been an anarchist since about the age of 17; of course developing and maturing my views as I have grown. I am very active in the LGBQT, Earth, Animal, Antifa and other communities. I have organized Food Not Bombs, rallies against the Klan, and many others in support of human rights, anti-capitalism, animal rights, etc! I am an insurrectionist now. I believe that revolution starts in our own minds and once you are personally ready, then everyone has something they can do.
I value and support the solidarity and comradery received from the community now when I need it most. There is a warm feeling you get from knowing that you committed your life to something larger than yourself and getting warm wishes, kindness, and positive words which can really help someone out of a dark day. I am getting indicted this week and hopefully will be outside sooner or later. Books, stamp money, envelope money and letters would be greatly appreciated if your able and if not keep up the struggle. With love and support, EK (A) (///)"
Eric accepted a non-cooperating plea agreement in March of 2016 to a federal felony charge that carries a sentence of 10 years in prison. The charge is 18 U.S.C. § 844(h), use of explosive materials to commit arson of property used in or affecting interstate commerce. On June 28, 2016 Eric was sentenced to 10 years in federal prison in the federal district court in Kansas City, Missouri, USA.
Eric King # 27090045
FCI FLORENCE
FEDERAL CORRECTIONAL INSTITUTION
PO BOX 6000
FLORENCE, CO 81226
Eric would love to receive mail from any and all supporters, around the world. Please keep in mind when you do write to Eric that all mail to or from a jail or prison will be read by the cops in the mail room. Also, a letter can be as long as you'd like it to be and you can include articles that you've printed off, but anything other then your letter, card or printed pages that you may include in the envelope could prevent your mail from getting to Eric.
If you are a little stumped as to what to write to Eric, now that you've decided to send him that first letter, go ahead and head back through some of the previous posts on this website and you'll see some wonderful poems that Eric has written. Once you start reading Eric's poems you may get to know him a little better and writing that first letter could come a little easier at that point.
Bill Dunne
Bill Dunne is an anti-authoritarian sentenced to 90 years for the attempted liberation of an anarchist prisoner in 1979.Legal Case
Bill Dunne was arrested in 1979 when he and Larry Giddings attempted to free fellow revolutionary Artie Ray Dufur. The two successfully freed Artie, but were arrested after an exchange of fire with police as they were fleeing the scene. Bill was charged with possession of an automatic weapon, auto theft, and with aiding & abetting the escape. Charges further alleged the operation was financed by bank expropriations and facilitated by illegal acquisition of weapons and explosives. Bill received and 80 year federal prison sentence.
In 1983, Bill attempted to escape prison and was given another 15 years in prison.
Life in Prison
Bill spent seven and a half years in lockdown at the infamous maximum security Marion prison for his attempted prison break. During his time in Marion he helped social prisoners pursue their education, both politically and academically. In one case he helped prisoner Ernesto Santiago receive his GED.
Bill also continues to stay active politically, helping edit and write 4Struggle Magazine, organizing the yearly Running Down the Walls 5K for political prisoners, and served on the ABCF Prisoner Committee.
Bill went before the parole board in the winter of 2014, was rejected and given a 15 year 'hit' (meaning he cannot go back to the board for that time period).
Bill Dunne #10916-086
FCI Victorville Medium I
Post Office Box 3725
Adelanto, California 92301
United States
Cleveland 4
The Cleveland 4 were four Occupy Cleveland activists—Brandon, Connor, Doug, and Joshua "Skelly." They were arrested on April 30th, 2012, accused of plotting to blow up a bridge. But it was the FBI, working with an informant, that crafted the plot, produced the "explosives," and coerced these four into participating.
Connor, Doug, and Brandon took non-cooperating plea deals and pled guilty to all charges. The judge applied a "terrorism enhancement" to their sentences, elongating their sentences as well as subjecting them to harsher prison conditions. Doug is serving 11.5 years, Brandon 9 years 9 months, and Connor 8 years 1 month—all to be followed by lifetime supervised release.
Skelly took his case to trial and acted as his own lawyer. The government offered him a non-cooperating plea deal with a 3 year sentence, if he would have pled guilty. Josh refused to plead guilty to something he didn't do, but he was found guilty on all counts by his jury and sentenced to 10 years.
All appealed their sentences, and all appeals were denied.
Support them as they continue to fight against the government's attempt to brand them as terrorists and to expose the techniques of entrapment used by the FBI.
http://cleveland4solidarity.org/
Brandon Baxter
Aus gegebenem Anlass werden wir Brandon nicht weiter unterstützen oder zu seiner Unterstützung aufrufen.

Connor Stevens
In his own words: "More than any other content, I enjoy a letter in which the writer touches on their own experiences. The synchronicity so often revealed in these letters, resonating with my life as well as letters from other folks, has a profound beauty which reveals new connections, where seemingly isolated incidents become patterns.
My interests are extremely varied and difficult to map out. I am currently studying anarchist pedagogies, Jungian psychology, Indology, feminism, depth psychology, toxicology, ancient Earth religions (especially that of the Maya, the Babylonians, and India), political anthropology (in particular, Pierre Clastres), and ufology/contactee experiences, among others."
From a supporter and friend, Justine: "Connor is a beautiful poet, and an amazing, trustworthy, loving friend. You can always count on him if you needed someone to talk to. He is an artist. He loves chess, and reading, and studying. I heard he had a book actually published, and a good amount of his poetry published."
Connor Stevens
#57978-060
FCI Gilmer
PO Box 6000
Glenville, WV 26351
United States
Doug Wright
Douglas Wright is now serving eleven and a half years.
Doug Wright
#57973-060
USP McCreary
PO Box 3000
Pine Knot, KY 42635
Joshua "Skelly" Stafford
"I first met Skelly a year before Occupy started. He was a friend of my son's and was over helping him with his bike. My impression of Skelly was that he was someone that his friends could always depend on. An incident with Skelly that touched my heart happened at Occupy. One night at the food tent, a homeless family consisting of a woman and her two small children came by. She stated that her eyes were bad and asked if someone could help identify the correct bus to get on. Immediately, Skelly jumped up and started playing with the children and making them laugh. He asked the kids if they liked apples and stuffed some into their backpacks. He filled some bowls with soup for them and then began loading up their bags with goodies. He's great with kids and very much a kid himself at heart.
Skelly is the kind of person who always puts others first. The media can toss around fictional characterizations of people that they don't know, but I can tell you that a world without these giving and loving individuals would be a very ugly world.
Joshua Stafford
#57976-060
USP McCreary
PO Box 3000
Pine Knot, KY 42635
Jared (Jay) Chase
Jay, of the NATO 3, is serving an 8-year sentence for helping undercover cops with their own idea to make molotov cocktails, that were never used, to protest the 2012 NATO summit in Chicago. He and his co-defendants were acquitted of many of the original charges, but convicted on lesser charges including misdemeanor mob action and possession of an incendiary device with intent to commit arson.
He was scheduled to be released on parole in May 2016, however, in April 2016 he pleaded guilty to a charge stemming from an incident with Cook County Jail guards during his pre-trial confinement and was sentenced to an additional year.
Jay Chase remains in prison at Pontiac Correctional and his release date has been extended two times now. Currently, he is set to be released in June 2019 but that could change as Jay receives incident reports and has lost good time. He was diagnosed with Huntingdon's Disease, a horrible illness that results in personality changes, irritability, impulsiveness and impaired judgment. Jay is not receiving treatment for this disease from the Illinois Department of Corrections and does not receive much support from the movement.
Medical Condition:
As of winter 2015, Jay is experiencing rapid progression of symptoms from Huntington's Disease as he is being denied the recommended care for his condition. His doctor's testimony at sentencing for the NATO 3 charges revealed that Chase's hereditary Huntington's Disease is a likely factor contributing to his behavior. He has not been receiving the recommended medical care and nutritional supplements required to treat his condition while in custody, further adding to his deterioration as indicated by rapid weight loss. In the past, he has gone on hunger strike as his only recourse to demand that they meet his medical and nutritional needs, without much success. He wanted to adopt a vegan diet, but was told this would not be recommended for his medical condition. Communicating with Jay has been difficult, in large part due to repression he is suffering on the inside. As such, we do not have a thorough up-to-date report on his well-being at this time.
Gender Identity:
In October of 2014, Chase wrote to several supporters, "I am a transgender woman," asking to be referred to as Maya Chase. In accordance with these stated wishes, supporters spread the word in blogs and via social media that Chase's preferred name was Maya and pronouns were feminine. In a more recent letter, however, dated September 21, 2015, Chase explicitly requested that his legal name and male pronouns be used once again to identify him: "Also let me apologize for rushing so much in my last letter [that] I didn't get to explain the sudden change of names. After a lot of thinking I've decided even though I am Bi/TS/GQ, I don't think I want to spend the rest of my life as a Woman 24/7. So you can refer to me in mascul[ine] terms." Letters from that date forward have been signed using "Jared" or "Jay."
Jay likes to read sci-fi, fantasy fiction and history. Segregation is very tough on anyone as you are confined to your cell at least 23 hours a day. Please show Jay some solidarity and support at this tough time.
Jared Chase
M44710
Dixon Correctional Center
2600 North Brinton Avenue
Dixon, Illinois 61021
United States
https://freethenato3.wordpress.com/
Sean Swain
An anarchist/indigenous prisoner and former union organiser fighting his conviction by citing the US government's illegal occupation of native land, also by running for governor of Ohio from prison as a Zapatista candidate in 2010.
He has been held without a legal conviction or sentence since 1991 for the self-defence killing of a court official's relative who broke into Sean's home and threatened his life. In 2011, the Ohio Adult Parole Authority gave Sean a continuance of 5 years without notifying his counsel of a full-board hearing as required by statute. None of the State's laws apply in Sean Swain's case. His next parole eligibility date is in 2016 but there is no reason to believe the State will have any greater regard for justice or truth than it does now, so Sean has stated that he will not attend that hearing.

Sean would love to receive zines, articles printed from the internet, photographs (not Polaroid), drawings, etc.

Sean Swain #243-205
Warren CI
P.O. Box 120
5787 State Route 63
Lebanon, Ohio 45036
USA


https://seanswain.noblogs.org/

Save

-->